Background
The energy demand of our highly developed society is enormous and is still rising. To preserve our high standards and to handle the energy demand, new ways to get renewable fuels must be developed. The research activity in the field of renewable energies like solar, water, and wind energy is very high and the development over the last 20 years was enormous. In order to further increase the share of renewable energies while maintaining grid stability, large scale storage solutions will have to be installed. In this context the interest in Redox-Flow batteries arises due to their high stability, easy handling and safe working conditions. Redox-Flow batteries operate based on the Redox potential of the used electrolyte species. Figure 1 illustrates in simplified terms the functional principal of a so called All-Vandium-Redox-Flow battery.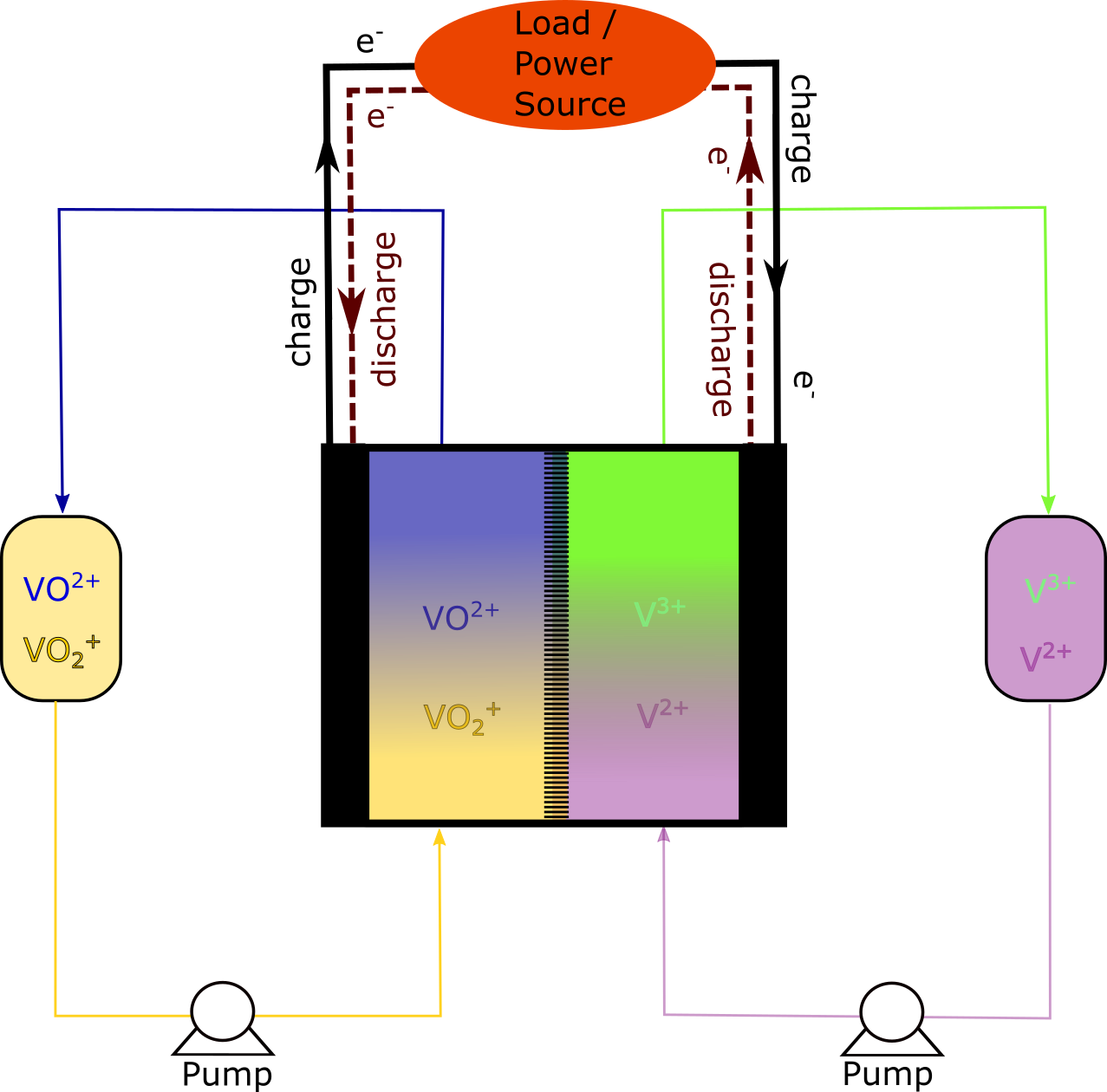 Figure 1. Illustration of the functional principal of an All-Vanadium-Redox-Flow battery.
Objectives of the "PhotoFlow"
The project "PhotoFlow" aims at the development of a Redox-Flow battery that is rechargeable directly by light. In this case the direct usage of sunlight is a big benefit compared to conventional Redox-Flow batteries as there no longer the need for a separate solar energy conversion system such as a photovoltaic cell. Thus the battery could operate independently from any external power source. Different photo-electrodes and electrolytes are developed and optimized in this project. The project partners JenaBatteries GmbH and Friedrich-Schiller-Universität Jena (Prof. Dr. U. S. Schubert) are responsible for the development and optimization of suitable electrolytes while the Volterion GmbH designs a readily scalable cell and module concept. Furthermore, the development of a demonstrator in close collaboration with all project partners is planned.
back