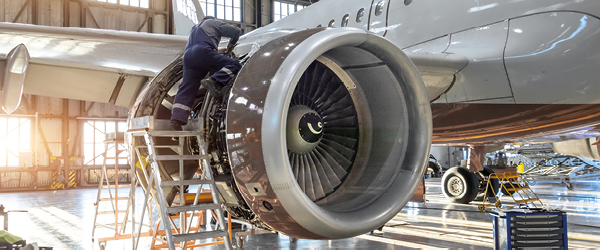 Our Services
> Assessment of damages using metallographic and high-resolution methods
> Materials selection for components and plants
> Electrolytic corrosion tests
> High temperature corrosion tests
> Tribocorrosion investigations
> High temperature materials development
> Development and transfer of novel corrosion protection concepts

Learn more about our services, projects and references in the area of electrolytic and high-temperature corrosion at www.corrosion-center.com

Good corrosion protection concepts are a strong economic factor. After all, corrosion consumes precious resources and often causes high follow-up costs for industry. In Germany alone, the annual loss caused by corrosion is roughly equivalent to the annual production of a steel plant, globally even to the total annual consumption of Germany.

Corrosion can occur wherever metal components are used. Even so, often the components and environmental impacts on them are only investigated when a damage has occurred. Alternatively, most corrosion damages can be avoided by using well-grounded corrosion consultation, preventive corrosion inspection, and the development of novel adequate protection measures. Furthermore, corrosion protection provides a significant contribution to an industrial society mindful of resources and environment, as it raises the lifetime of components, plants and vehicles. Thorough corrosion consultation saves money, cuts energy use, and preserves resources.

DECHEMA-Forschungsinstitut has been active in corrosion research for more than 50 years. Thus our scientists are familiar with the ever-changing demands on corrosion protection. Be it electrochemical analysis methods, nano-technological approaches or corrosion mechanisms in electrolytes and in various aggressive high temperature environments: they have been and are involved in their development and application. Because of this long lasting experience in materials and corrosion we are focusing our knowledge from different disciplines in the DECHEMA Corrosion Center.

The Center provides a combination that is unique in the German research landscape. We combine our expertise of electrolytic corrosion, electrochemistry and high temperature corrosion with that of chemical technology and bioprocess engineering. Thus we have a holistic view of processes, and we make best use of our synergies. The result is demand-oriented materials and corrosion research from one provider, ranging from new materials developent and adapted protection techniques via corrosion investigation and assessment to the elucidation of damages. We also gladly support you with developing and constructing measuring equipment using our expertise and our mechanical workshop.

In the past five years, our scientists have been working on more than 250 industrial contracts. Their tasks ranged from damage assessment via evaluation of corrosion systems within the scope of corrosion investigations and material recommendations up to procedural measures of corrosion protection. Many of our contracts are from the automotive, energy, and chemistry sectors, at high temperatures with particular reference to fossil energy carriers. We use the knowledge generated from our research activities for a fast, efficient and reliable application of new technologies, e.g. in energy generation and storage.

This is particularly true for novel corrosion protection concepts such as nanoparticle-based protective coatings, optimized anodising procedures, oxidation protection coatings for intermetallic materials, ceramic thermal barrier coatings, and new functional high temperature protective coatings for application in highly aggressive environments at high temperatures.