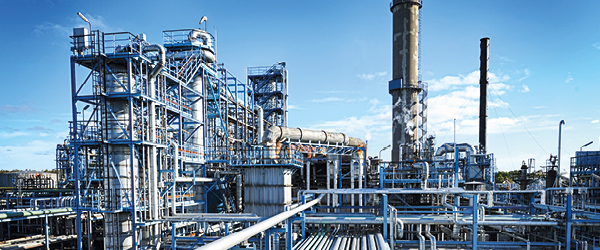 At DECHEMA-Forschungsinstitut we develop forward-looking and sustainable technologies in order to actively shape the energy and resource transition of our society. We are a powerful partner of industry and contribute our knowledge gathered over decades. What we offer includes the areas corrosion protection, functional surfaces, batteries and fuel cells, electrochemistry, photocatalysis, and industrial biotechnology.
We combine expert knowledge and cross-disciplinary co-operation and thus deliver real additional value to our clients – regardless of their respective sector. Our service ranges from mere test tasks to the development of custom-made, interdisciplinary solutions for complex problems around materials and processes.
At the same time we always have our focus on the needs of the companies for innovation to increase their competitiveness. DFI always conducts fundamental research next to industry-oriented research. Thus we make sure we are always at the most current state of science. This knowledge advantage is also beneficial for our industrial contract research customers.


Your Benefits at One Glance
Long-standing Expertise
We look back at more than 50 years of expertise in the areas of materials, chemical technology and biotechnology. By pooling various disciplines "under one roof" we develop creative, innovative solutions for materials and process issues of industry.
Comprehensive Portfolio
We are a capable partner of chemistry, biotechnology, apparatus and plant construction as well as of the mobility and energy sectors. To our customers we offer a broad spectrum of services, ranging from standard testing tasks up to custom-fit solutions for complex problems. For this we have access to first-class research facilities.
Fast Implementation
As an independent, medium-sized research institute, we can react with particular flexibility to the demands of our customers. In the formation of contracts and in completing assigments we co-operate with you in a non-bureaucratic and pragmatic way. We aim for fast and reliable implementation of your project.
Personal Consulting
Our experienced team of technical and scientific staff guarantees maximal continuity in the collaboration. We accompany you in each step of the project and develop with you the optimal solution for your individual requirement. We gladly advise you concerning the use of state funding instruments.


Overview of our Service Offer
Corrosion Protection / DECHEMA Corrosion Center