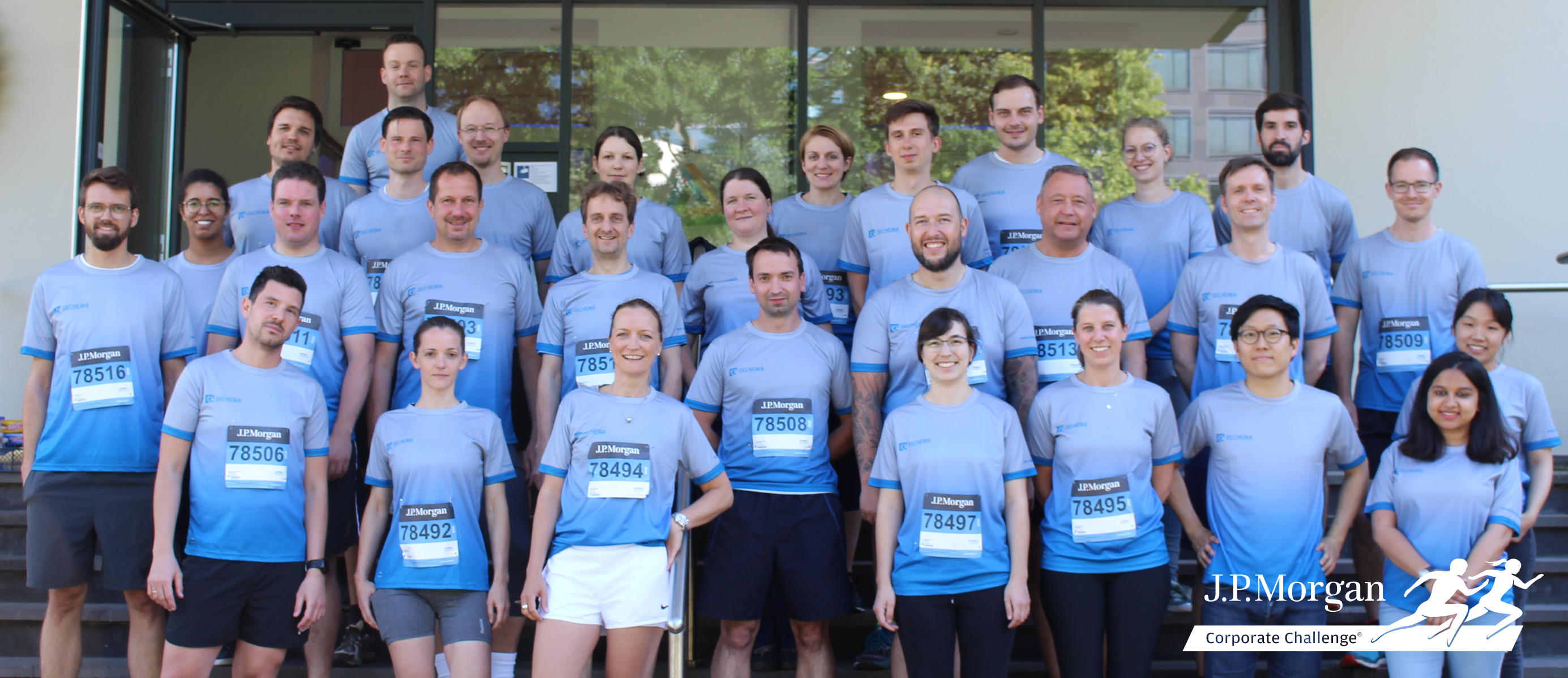 A joint team of 25 runners from DECHEMA-Forschungsinstitut and DECHEMA e. V. was part of the word's biggest corporate footrace, theJ. P. Morgan Corporate Challenge, in Frankfurt on 12. June 2019.
The DECHEMA team was able to successfully complete the 5.6 km running distance through the inner city of Frankfurt together with 62.772 runners from 2.282 companies. With excellent sunny weather conditions they enjoyed a phantastic team event.
In addition to team spirit, fitness, and fun, the event this year also raised an amount of € 252,000 for a charitable cause, which will be given to sports projects for people with special needs.