First Workshop of the EU project RAISELIFE in Madrid
2017-06-19 |
On 17th May 2017 the first RAISELIFE workshop "Raising the Lifetime of Functional Materials for CSP Technology (RAISELIFE)" took place in Madrid.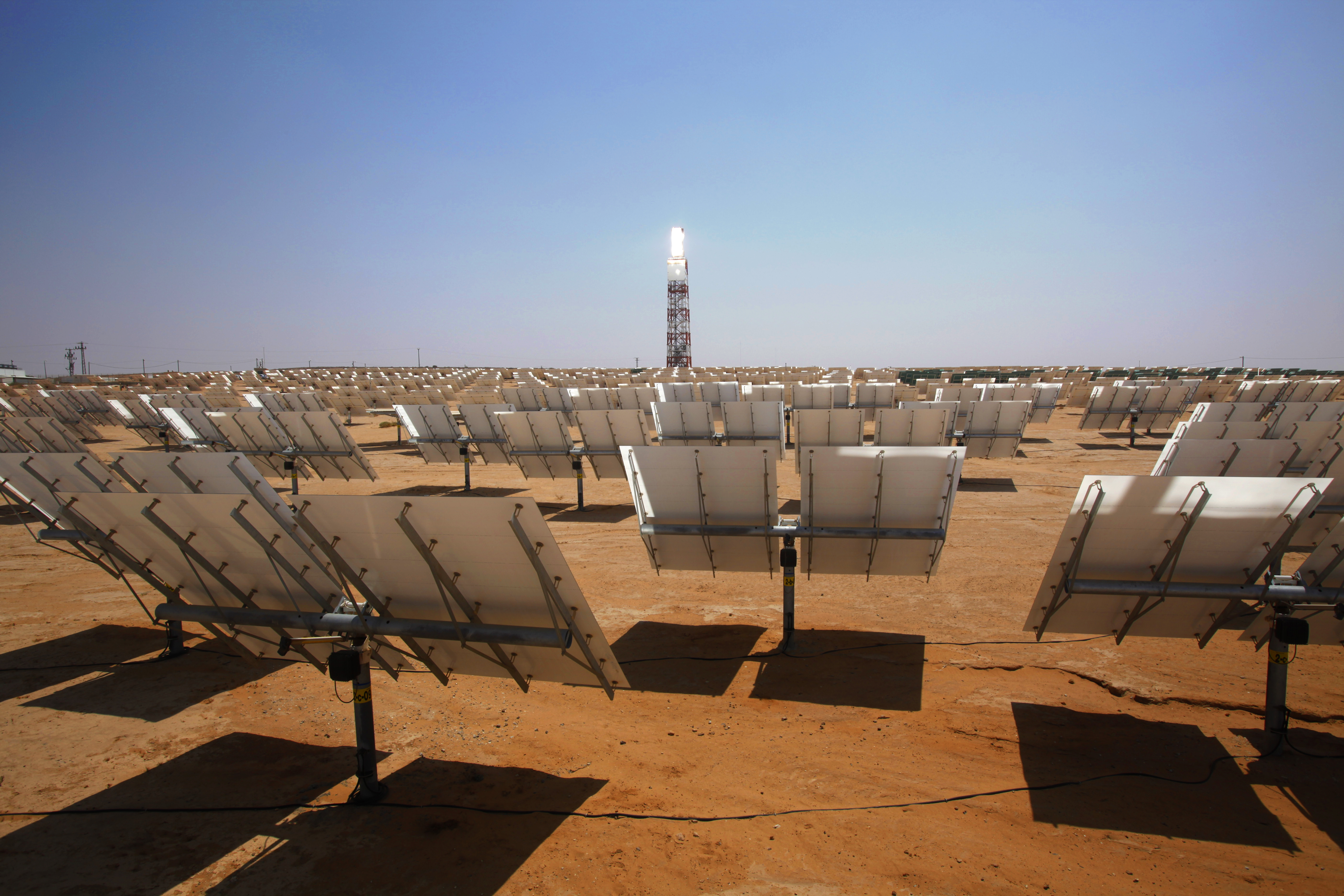 Heliostats and tower of the BrightSource Solar Energy Development Center, Negev Desert, Israel (Source PSA)
This EU project focuses on developing materials for concentrated solar power stations. The research group High Temperature Materials at DFI is involved by developing diffusion coatings for absorbers (tube bundle heat exchangers) in solar towers. The main focus here are the optical properties of the protective coatings on the outside and the corrosion resistance in molten salt on the inside.
The workshop was organised by the Universidad Complutense de Madrid, which is part of the consortium with 13 partners from Europe, Morocco, and Israel. Another workshop is scheduled at the end of the project period in October 2019. RAISELIFE started on 1. April 2016 with a runtime of four years, funded within the frame of Horizon 2020. Further information is available on the project site of DFI or on the RAISELIFE website.