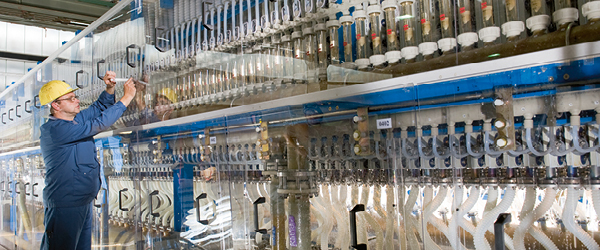 Our Services
> Water treatment
> Electrosynthesis
> Redox-flow batteries
> Electrochemical processes
> Electroanalytic investigations
> Method development
> Reactor development and cell design
> Electrode development

The goal: CO2-neutral chemical production by the year 2050. An important tool on this way: Electrochemistry. It can make a contribution in numerous processes: for example in the development of energy storage, of water treatment, and of alternative synthesis routes.
What is it that contaminated water, automotive bodies and plastics have in common? Electrochemistry. Using electrochemical techniques, persistent substances as well as trace residues can be removed from industrial process and waste water. This facilitates re-using process water and closing the cycle of materials. For corrosion protection, surfaces of automotive bodies are often zinc-coated using electrophoretic coating, an electrochemical procedure. Many plastics, such as PVC, require chlorine for their production, which is generated electrochemically. These are just three examples for a multitude of electrochemical applications.
In the research teams Applied Electrochemistry and Sustainable Electrochemistry of DFI, chemists and engineers from various disciplines are working on common solutions for these challenges. Our dedicated and interdisciplinary team is the base of successful co-operation with partners from industry.


Our focal points
> Electrochemical water treatment
Processing of industrial process water,
Degradation of trace substances, waste water purification,
Desalination, softening
> Molecular electrochemistry
Electro-organic synthesis
Microbial electrosynthesis
> Electrochemical energy storage